Self Contained Controller Units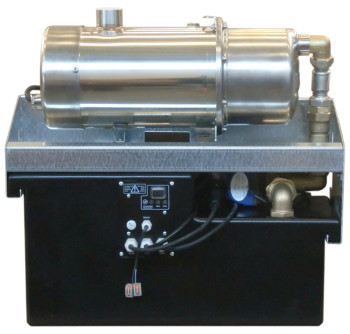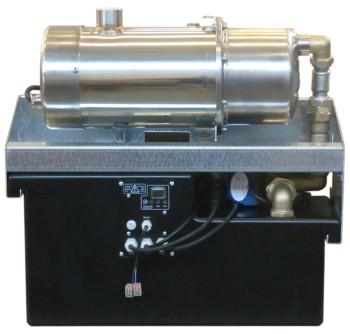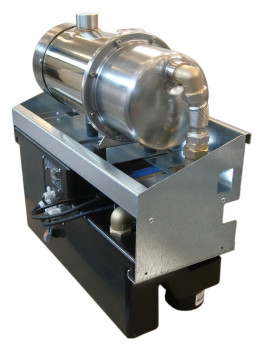 STP Series Wall & Floor mounted Controllers
3P STP Series Controllers are suction based, mounting the pump and mains top-up function inside the building rather then inside the rainwater tank. Based on the Steelpumps X-AJE and X-AMO series automatic pumps they are possibly the quietest wall mounted controller available in the UK with a noise level of only 58 dB.
Mains water top-up is performed via a break tank incorporated in the unit. A motorised valve then selects the supply from either this tank or the outside rainwater tank as required.
Available in both wall and floor mounted versions to suit customer requirements. The supplied pump contains its own pressure control system, and is also submersible, allowing for conversion to in-tank use if desired with minimal requirement for additional components.
Unlike air cooled pumps, the supplied pump is water cooled and benefits from greatly reduced noise and vibration, and lower running temperature. Temperature is dependant on the water being pumped rather than the temperature of the room, giving lower thermal stress to bearings and electronics and ensuring long life.
Stagnation protection ensure the water in the break tank is flushed every 10 days. Mains water is supplied via a type A-B air gap complying with UK and European requirements for the prevention of backflow.
A 75mm overflow is provided. It is recommended that this discharges to a 110mm pipe providing a visual and audble warning in the event of a system overflow.
Suction based units are best suited to basement systems, however an in-tank booster pump can be supplied.
Polyethylene mains water tank
Galvanised steel chassis
Super-quiet centrifugal water cooled pump, mounted on vibration dampers
Float switch with 20m cable and adjustment weight
High capacity emergency overflow
Type A-B Air gap complies with UK and European water supply regulations
Dry-run and stagnation protection
Floor and Wall mounted versions available
Single and multi-stage pump versions available