Although 3P is widely known as a supplier and manufacturer of controls and pumps for water delivery and de-watering, we are also often involved with swimming pool pump control panels and the control requirements of larger domestic and municipal swimming pools. The control methodology for pool recirculation in larger domestic and mid-size commercial/municipal pools, hotels, and spas is usually unsuited to most dedicated pump inverters as they require a constant flow without regard to pressure and often follow daily and weekly schedules.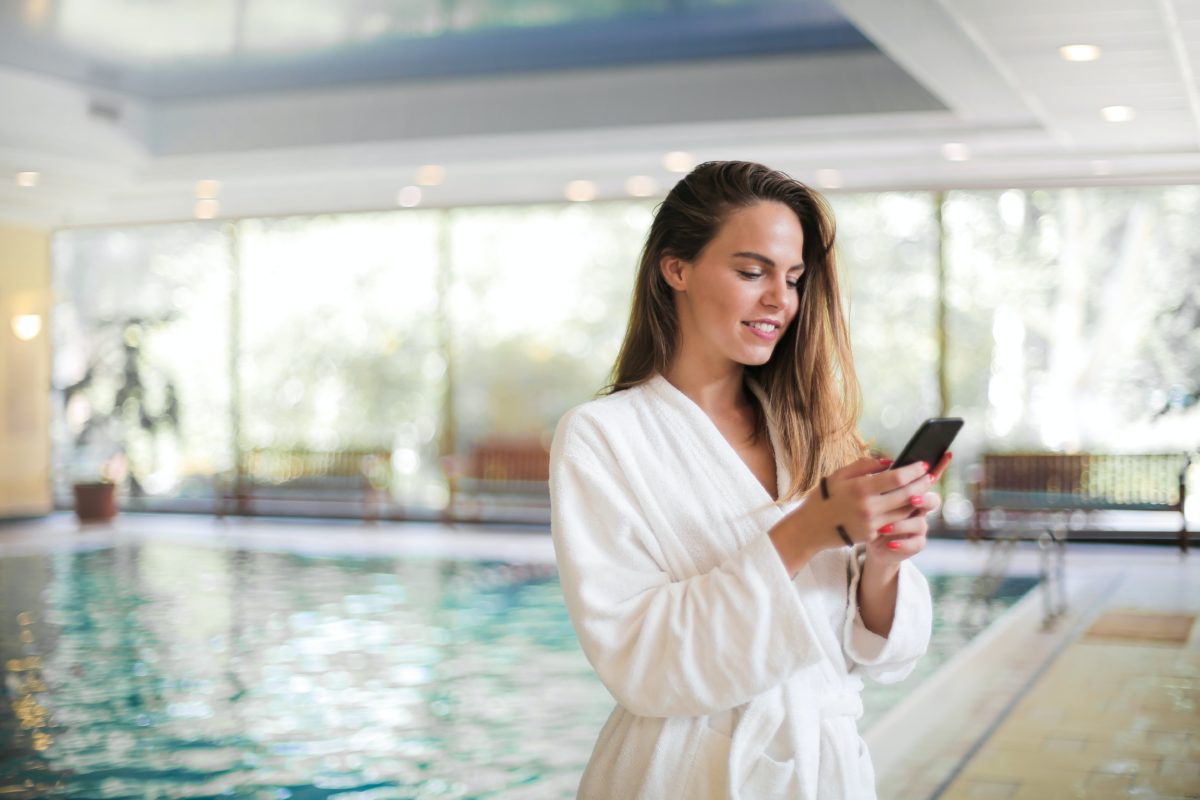 [photo credit: Andrea Piacquadio]
While controlling multiple pool pumps or swimming pools with variations in flow rate (due to timed spa and hydrotherapy features, opening times and bather occupancy level) can be achieved using generic motor control inverters and PLC or timer based components, such a system requires extra wiring and assembly often resulting in a bespoke panel or cabinet for each job with all the potential complexity and maintenance issues that go with it. We have found that the HydroController Pool, a range of dedicated self contained pool inverters that we supply, fulfills most swimming pool pump control panel specifications for larger domestic and many commercial pools or spas.
Energy Saving Pool Pump Controller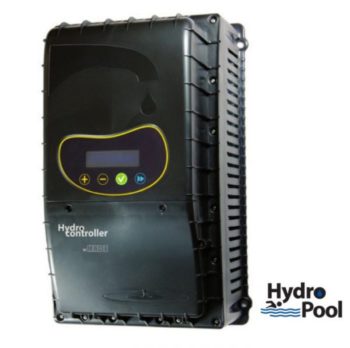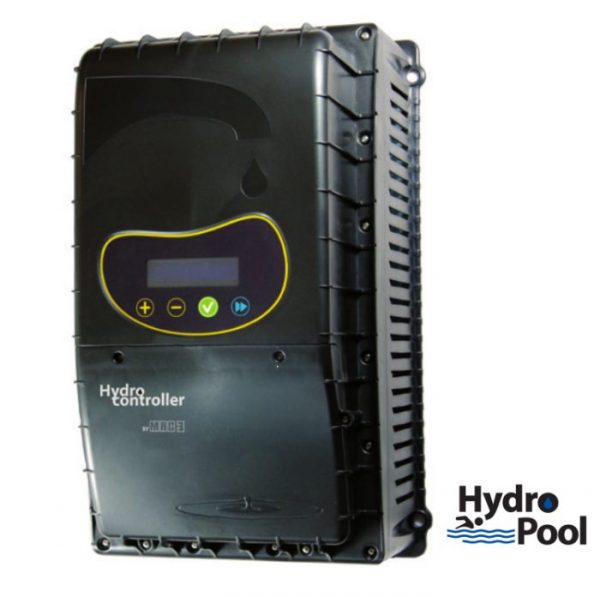 The HydroController Pool is a swimming pool pump control panel designed specifically for the constant circulation of water in pool filtration systems. This inverter contains its own integrated digital pool timer with 7 day scheduler running the pump at any one of 4 user defined speeds throughout the day and behaving differently on different days as required.
Being able to control the speed of a pool pump has energy saving benefits too; for example halving the speed of a pump will reduce its energy consumption by up to 75%.
Wifi Pool Controller
To make the management of pool operating schedules even easier the HydroController Pool has its own built-in WiFi system which can either be controlled from a phone app or connected to a wireless router allowing it or any number of installations to be managed from anywhere on the planet with web access.
For the installer or Facilities Manager this wifi enabled pool pump controller transforms the control of your sites giving a full and instant oversight of operation and any fault conditions, and the ability to vary requirements to suit a client's needs from a single phone call or email without visiting at all.
For the home user the ability to switch the pool from standby condition to full operating speed from their phone or tablet even before arriving home delivers a significant feature advantage.
Multiple Swimming Pool Pump System
Like all inverters in the HydroController range, the Advanced models can be linked together to form a pump group of up to 8 units with extremely high reliability due to the nature of it's CANBUS connection system, the same interference-tolerant network as used in modern vehicles and a significant advancement on traditional RS-485 interfaces seen in most inverters. To further enhance fault-tolerance the HydroController features a Multi-Master mode, if the master unit in any pump group fails, one of the remaining units will take over the role and continue to run the remainder of the group.
Swimming Pool Balance Tank Controllers
For pools with external balancing tanks, we offer several level control systems including;
our high speed QuickStop float valve for simple high-level replenishment,
the compact and extremely reliable TDSR23024AC Break Tank Level Controller with fixed level points and inherent tolerance of turbulent water,
out TC340 programmable electronic tank level controller with variable level control which can control up to 2 balancing tanks simultaneously with fill and drain pumps/valves, features sensor oversampling for tolerance of turbulent water and includes a BMS relay and accurate level display.
HydroController Pool – Swimming Pool Pump Control Panel Range
HydroController Pool is available in single phase, three phase, and single to three phase variants for pumps up to 15HP (11KW) . MM versions are single phase 230VAC, TT versions are 400/415VAC 3 Phase, and MT versions are 230VAC single phase to 230VAC 3 phase.
To discuss your swimming pool pump and tank control panel requirements, please email and overview of your needs in the first instance to sales@3ptechnik.co.uk or call us during office hours on 01239 623506.