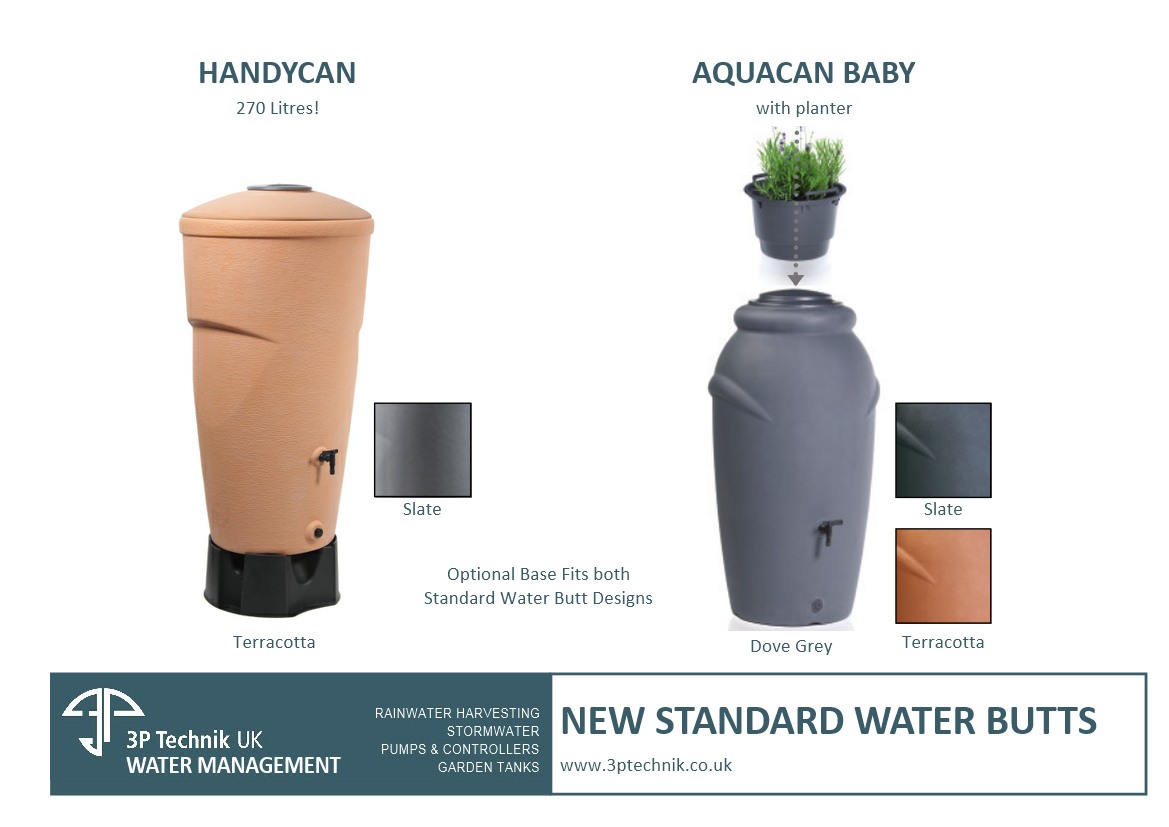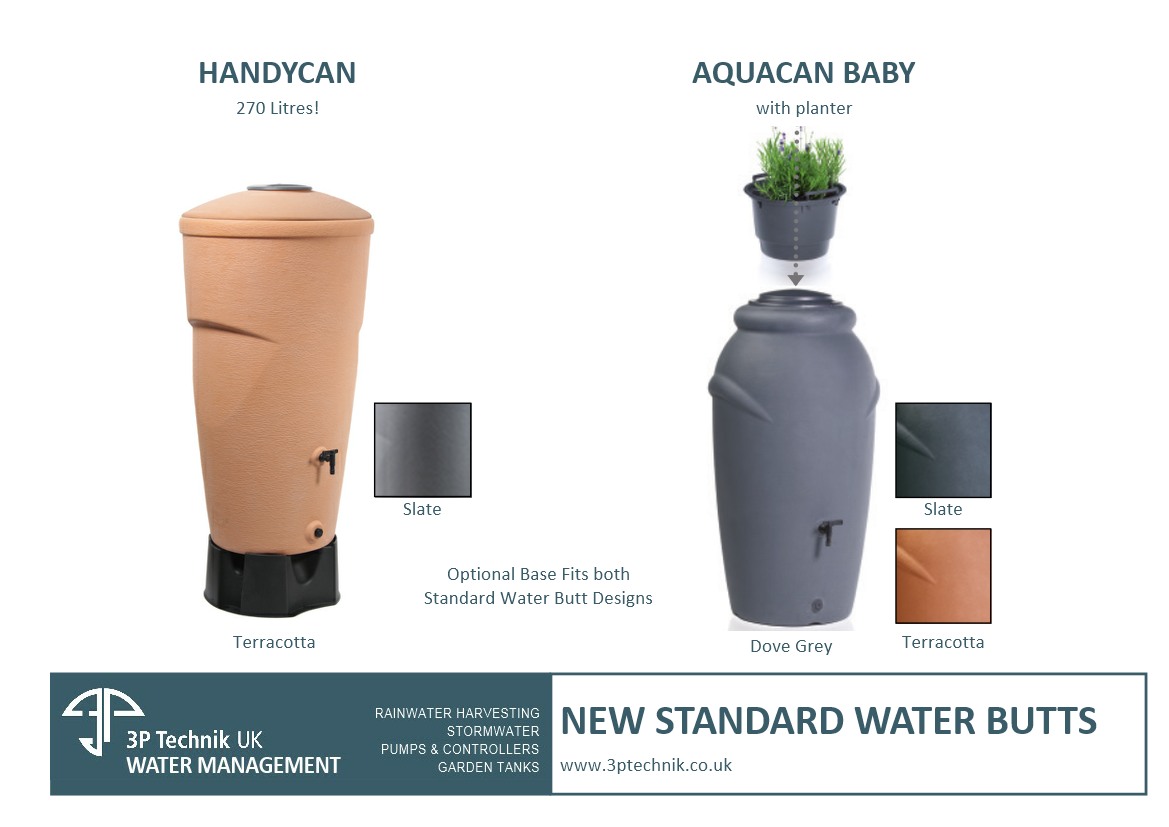 Our new Standard Range of decorative water butts are a great addition to any garden. They have a regular wall thickness and all threads are plastic and come with black plastic tap.
Each Water butt has two connection points at the front. The top connection point is positioned  to fit a tap to fill a watering can underneath. The lower point is for drain down or to connect a garden hose. Alternatively a Water Butt Base Stand can be purchased to raise the tanks by approximately 22cm. The Base Stand fits both designs with the Standard Water Butt Range.
HandyCan – Space Saving Water Butt
The space saving HandyCan Water Butt holds 270 litres in an oval vase shaped design. The faux rolled clay finish is availabe in two distinct matt colours.
The circular lid in the top surface gives access to inside for fitting rain diverters and occasional cleaning.
Colour finishes:
Dimensions:
Height: 128cm
Width (max): 73cm
Depth (max): 62cm
Capacity: 270 litres
AquaCan Baby – Water Butt Planter
The AquaCan Baby is a great decorative water butt planter. To use the optional planter simply remove the lid to see the planter pot inside. The planter pot comes with useful retractable lifting handles so taking the plants out for repotting or access to the inside of the tank is very easy indeed.
The faux rolled clay finish is availabe in three distinct matt colours.
Colour finishes:
Dimensions:
Height: 118cm
Width (max): 60cm
Depth (max): 56cm
Capacity: 210 litres